DETAILS
The 2019 Winter Mountain Fest is a weekend singing retreat for MIXED voices
WHAT: Feed your soul some fabulous music, meet some other local singers, and enjoy the clean Mt Evelyn air.
WHEN: Friday 21 – Sunday 23 June 2019
WHERE: Mt Evelyn YMCA
VENUE LOCATION
* Make sure you take the path to your right, just before you enter the football oval *

Workshops from some of Australia's best choral directors and musicians.

Firepit sing-a-longs with wood-fired pizza supper

Friday night music team trivia
PHIL HEUZENROEDER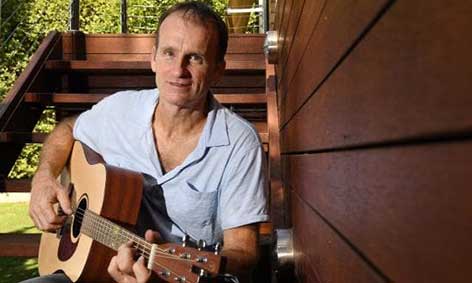 Click for Full BIO
Phil will bring his expertise in spirited gospel singing to the weekend – not to be missed!
Phil runs and directs the 80 voice Melbourne Mass Gospel Choir. He also leads gospel singing workshops and trains soloists and singing leaders across Victoria. Phil also established connections with USA disability and mental health related arts organisations for potential international collaborations.
Phil has led the Bipolar Bears rock band for people living with mental illness since 2000. He's also the founding Artistic and Executive Director of Wild@heART Community Arts, a position he has held since 2002. He has taught project design at Victoria University and regularly supports community development students on placements with Club Wild. He also works as a consultant with disability arts organizations including Arts Access and Deaf Children Australia. 
SOPHIA EXINER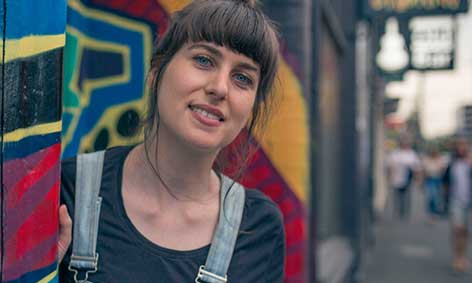 Click for Full BIO
Sophia is the founder and artistic director of contemporary choir Melbourne Indie Voices. The community-based ensemble perform her imaginative arrangements of current indie pop songs, with a focus on performing works from Australian and female songwriters. Since forming in 2016 MIV has showcased at Melbourne Music Week 2016, 2018 and performed with iconic Australian artists Paul Kelly, Paul Dempsey, Vika & Linda Bull, Jen Cloher and Clare Bowditch.
She is also an acclaimed solo musician under the name "Phia". "A live-looping frenzy" (Artrocker Mag UK), she creates a truly genre-defying experience right before your eyes. Looping her African kalimba to create mesmerizing melodic hooks, she layers beat-boxing, hand claps and lush vocals, weaving together a sonic palate that is part indie-folk and part art-pop.
She has honed her remarkable live-looping show over hundreds of performances and festivals in Europe and Australia, including Melt Festival (Germany), Warsaw Music Week (Poland), Berlin Festival and Fusion Festival (Germany) and Woodford Folk Festival 2018, Grampians Music Festival 2018, St Kilda Fest 2017 amongst others.
THE GRUBBY URCHINS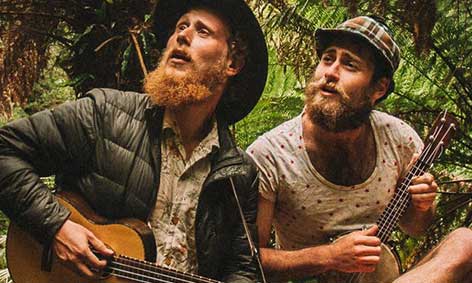 Click for Full BIO
Daniel Bornstein and Joseph Hillel (AKA "The Grubby Urchins") are a "nebulous intersection of trad jazz, sea shanty and good ol' fashioned folk."
When they're not on tour performing, they run Sea Shanty sessions in Melbourne's north to a fast-growing community of grizzly land-lubbers.
Armed with heady harmonies and intrepid instrumentals, the Urchins wage their reckless stylistic war on songs old and new, leaving audiences grinning in politeness and confusion and wondering where the youth of today went wrong.
ANNEMARIE SHARRY
Click for Full BIO
A graduate of the Victorian College Of The Arts, and recipient of the Mabel Kent Singing Scholarship, Annemarie has worked for many years, as both a vocal soloist and choral educator. As co-founder and Musical Director of Melbourne based SOUTH OF THE RIVER CHOIR, she led the choir to the finals of the ABC Classic FM Choir of the Year Awards in 2006. This dynamic community choir explores the music and rhythms of Africa, traditional African American gospel and original Australian compositions, through workshops and festivals.
As Director of ACAPPELLAWORKS, Annemarie has been influential in developing choirs in the workplace. Her vocal programs have been adopted by a number of organisations including Flight Centre, The Department of Human Services and World Vision
Australia.
Annemarie has been a member of two premier and award winning Australian a cappella ensembles: AKASA and COCOS LUNCH. She continues to sing regularly with her own jazz quartet and as a featured soloist in the cutting edge Opera company, Emotionworks.
CHRIS BLAIN
Click for Full BIO
Chris has been writing, producing, managing and performing in the music industry for over fifteen years, and has a wealth of knowledge of the artistic, technical and business sides of the industry.
Chris' a cappella man-band SUADE performed for nearly twenty years, touring extensively, both locally and internationally. They produced four albums – the latest self-produced by Chris and his brother Loz.
Chris works with MusoMagic, running youth leadership and development programs throughout indigenous communities in Australia, and runs music programs for Red Dust Roel Models. He's also the musical director of "Men In Suits", runs Melbourne's "With One Voice" choir, and was a co-founder and director of Vocal Australia – Australia's a cappella singing hub.
He's also the director of Melbourne Singing Events, and Keynotes Team Singing – ventures aimed at bringing communities together through song – and a registered civil marriage celebrant to round things off!
SCHEDULE
Please note: This schedule may change slightly in the lead-up to the event. We will keep you informed as quickly as possible.
FRIDAY 21 JUNE
From ​17:00: Arrive, registration
​18:00: Light meal
​18:30: Welcome, introduction, team MUSIC TRIVIA
​21:00: Firepit Sing-a-long
SATURDAY 22 JUNE
​07:30: Breakfast (Hot food from 08:00)
​09:00: CHRIS BLAIN (warm up and intro)
​10:15: Morning Tea
​10:30: PHIL HEUZENROEDER
​12:30: Lunch
​13:30: CHRIS BLAIN
​15:00: Afternoon Tea
​15:30: SOPHIA EXINER
17:15: CHRIS BLAIN (daily recap)
​18:00: Dinner
​19:00: Firepit Sing-a-long
SUNDAY 23 JUNE
07:30: Breakfast (Hot food from 08:00)
09:00: CHRIS BLAIN (warm up and intro)
10:15: Morning Tea
10:30: THE GRUBBY URCHINS
12:30: Lunch
13:30: ANNEMARIE SHARRY
15:30: CHRIS BLAIN (farewell)
16:30: Depart
The accommodation provided onsite is camp style living – 3 to 4 people per room, most of them large rooms that could take 6 to 10 people.
You must provide your own bedding and bring a towel
. There is a communal bathroom located on each floor.
If you prefer something a little more luxurious, here are some other options for accommodation within 10km of the site: