SINGING WORKSHOPS
SING WITH AUSTRALIA'S BEST MUSICAL DIRECTORS
During the day we meet in the hall for a variety of singing workshops. Different styles, genres, and different leaders. The sessions have an emphasis on beautiful harmony, spine-tingling moments, and heart-warming connection.
A feast for the ears, a fizz for the brain, and a tonic for the soul!
DETAILS
The 2022 SPRING Mountain Fest is a spiritual emergence from the chilly depths of winter. Reconnect with your soul and your community with a weekend chock-full of singing, and nurturing your soul.
COVID safe!
This is a great chance to reconnect with your voice, your heart and your community after a tough couple of years.
WHAT: Feed your soul some fabulous music, meet some other local singers, and enjoy the clean Mt Evelyn air.
WHEN: Friday 4 – Saturday 6 November 2022
WHERE: Mt Evelyn Recreation Camp
TICKET INCLUDES:
ACCOMMODATION (2 nights), ALL MEALS, PRESENTERS and ACTIVITIES!
VENUE LOCATION
 * Make sure you take the path to your right, just before you enter the football oval *
A weekend singing camp with music trivia, singing workshops and an awesome fire pit singalong. There are also some other activities including morning yoga and drumming circles. It is the perfect weekend if you love singing and music! 
FIREPIT SINGALONGS
CONTRIBUTE A SONG TO THE FIREPIT ORCHESTRA!
Rug up, grab your guitar, and come join the cacophony of musical delights at our under-cover, all-weather firepit. Contribue a solo, join in on a well-known chorus, shake a tambourine, or just bask in the glow of the wonderful atmosphere.
The Winter Mountain Fest was two days of pure joy! Singing was always important to me, but this event showed me how long such a joyful experience could last – it was quite eye opening.
TEAM MUSIC TRIVIA
MEET SOME AWESOME PEOPLE!
Friday night starts with a light dinner, a casual drink, and some team music trivia. Whether you are a trivia buff, or merely contribute a question or two, music trivia ensures you get to meet some terrific people, spark some great stories, and make some life-long connections.
A safe and welcoming environment for all levels of singer, a great variety of talented presenters, with the added bonus of a music trivia quiz and firepit singalongs in the evenings. 
DRUM CIRCLES
TAKE OUT ALL YOUR FRUSTRATION ON A DRUM!
Feel the power of three dozen city folk bashing out their year's angsts on some animal skins in the name of art! It's an incredible feeling to say the least!
The Mountain Fest feeds your soul by making music, meeting great people and having lots of fun. Very inclusive. The afterglow lasts longer than the smoke in your clothes!
To sing with a group of people from all walks of life in a safe and comfortable environment was terrific. The beautiful harmonies that each instructor teased out of the group brought goosebumps upon goosebumps. The happiness instilled in me through this experience has lingered for weeks.
My life was changed forever at Mountain Fest; I stumbled upon it looking to sing with others and found gold. This weekend at the very least will expand your horizons both musically and socially and might just change your life; do it! 
  A great opportunity to share singing and moving in harmony. A opportunity to learn a variety of different vocal styles A great place to meet like- minded people. 
A great balance of singing, learning, playing and getting to know other music lovers. Chris and the team were professional in their approach and made sure everyone was included and had a good time. Thanks so much for a fantastic event. 
We will confirm the lineup of presenters as soon as possible. Our events feature a wide variety of world-class presenters, covering an ecclectic range of music. In the past our presenters have included:
Sue Johnson
Phil Heuzenroeder
Iaki Vallejo
Annemarie Sharry
Alex Morris
Chris Blain
Suzann Frisk
Kate Sadler
Andrew Price
Stella Savvy
Valanga Khoza
…and many more!
SUE JOHNSON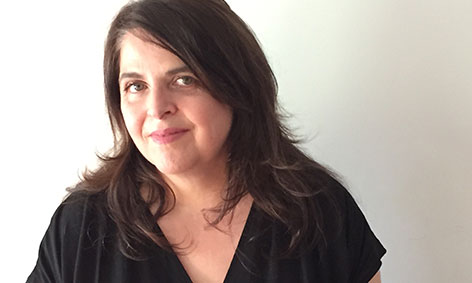 Click for Full BIO
SUE JOHNSON is a composer musical director, and recording artist who has co-produced numerous CDs of original works and performed nationally and internationally. Sue co-founded award-winning vocal group Coco's Lunch, collaborates with Australian authors and her vocal works are recorded world-wide.
KYM DILLON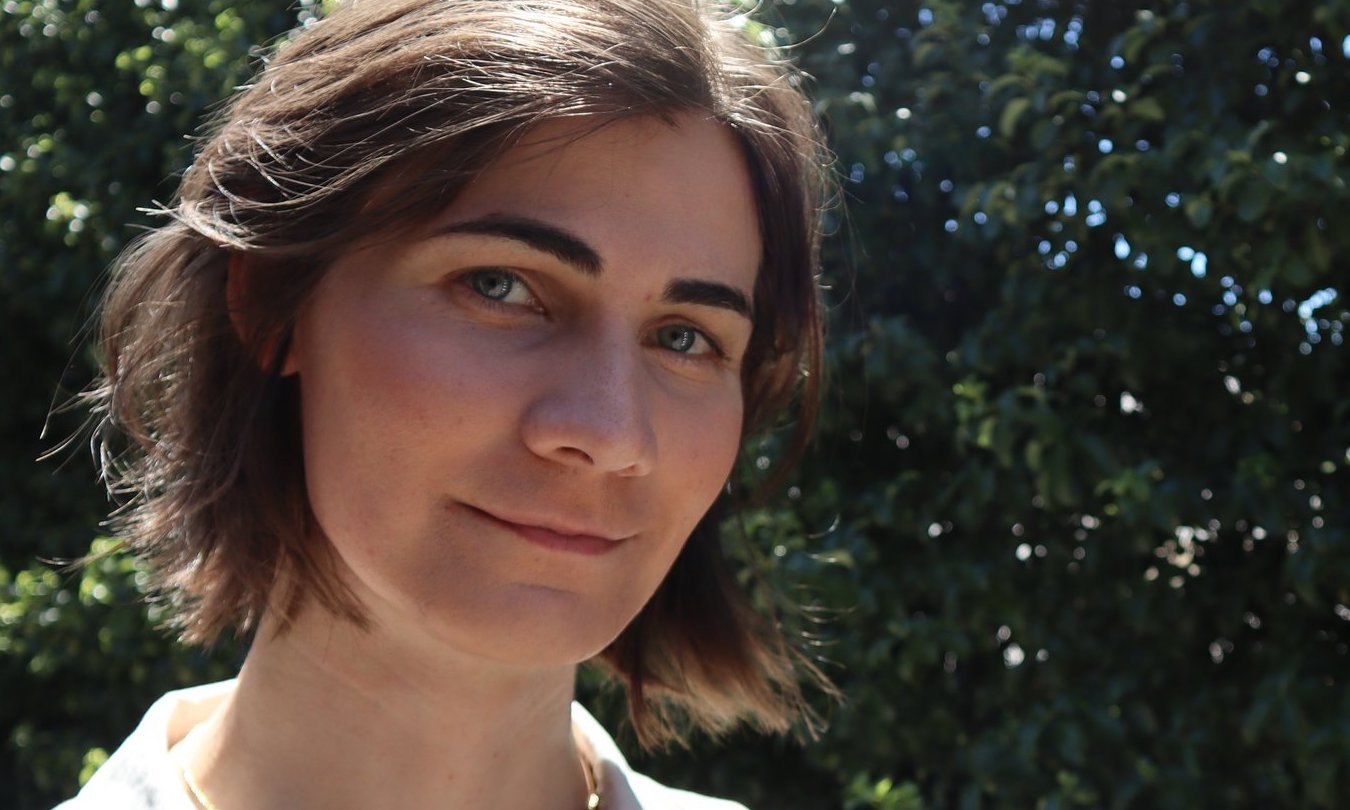 Click for Full BIO
Kym Dillon is a composer; arranger; orchestrator, pianist and conductor, who is currently based in Melbourne and Geelong. Starting out her career as a jazz pianist, Kym's interest soon turned to composition, and her work now regularly spans multiple genres and areas of musical practice.
She completed a Bachelor of Music Performance Honours in composition at the Victorian College of the Arts, studying under such teachers as Anthony Lyons, Mark Pollard, and John McCaughey. She was awarded the 'Beleura Sir George Tallis Award' from the 'Friends of the VCA' for her work in the course in 2009; and the 'Beleura John Tallis Award' in 2010. She composed and performed two original jazz works for the VCA Improvisation Series in 2009, for which her ensemble won the 'Athanaeum Prize'.
Kym has had original works commissioned by such groups as the Melbourne Symphony Orchestra, Astra Chamber Music Society, and Musica Viva; and her music has been performed in Canada, the U.K., North America, Canada, Romania and Italy. Her work is often inspired by reflections on the nature of imagination and creation — what it means to create and what our creative compulsion says about us.
Kym has frequently collaborated with the choreographer and artist Jude Walton, including performing solo piano compositions for her show Heide (2014) and Heide II (2015) at the Heide Museum of Contemporary art; conducting compositions for brass quartet for her show The Drill Hall Project (2017); and performing a collection of serial and improvised piano works for her show Nadja-Léona (2018).
In 2017 Kym was commissioned by St. Paul's Lutheran Church Box Hill to compose a cantata for chamber orchestra, choir and soloists celebrating the 500th Anniversary of the Lutheran reformation, with the work being given a repeat performance in 2018. 2019 saw Kym collaborate with BK Opera to transform the intense orchestral score of Béla Bartók's opera Bluebeard's Castle into the radically different style of synthesiser-laden 80's electronica, with her work on the project described by the review site whatdidshethink.com as 'great genius'. In 2021 she was commissioned by the City of Greater Geelong to compose a work for the Sonus Ensemble which responded to iconic sites of the local area, a project which incorporated a variety of media and which was premiered at the Geelong Art Gallery.
As a pianist she often performs in her own chamber works, such as her Sonata for Piano (2019), and Sonata for Flute and Piano (2021), but also regularly in jazz/contemporary contexts. She also frequently enjoys playing as an accompanist to vocalists, such as in 2015 where she performed on piano as part of the Melbourne Comedy Festival show, Larry Paradiseo and the Fabulous Dame Farrar. She also regularly performs on piano with the Georgia Brooks Swingtet, a group that specialises in revitalising classic swing-era jazz tunes.
Kym is also a conductor for the charity Creativity Australia's 'With One Voice' program, which seeks to connect people from different walks of life through community singing. As part of this role she conducts three choirs (Geelong, Altona Meadows and Ashburton)each week, having led them to perform at venues such as the Melbourne Town Hall, Melbourne Recital Centre, and the Monash carols in Jells Park.
Residing in Geelong, Kym now juggles work as a composer, arranger, theory/compositon teacher, tutor, performer, conductor and writer, and is currently studying a Masters of Composition at Melbourne University under the supervision of Elliot Gyger and Melody Eötvös.
IAKI VALLEJO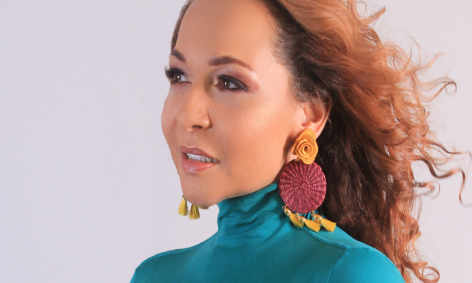 Click for Full BIO
Born in Colombia and a bit of a globetrotter, singer and composer iaki Vallejo has truly understood what human differences can mean. She now brings a message of unity and peace through her
music and lyrics. Mixing Afro-Colombian traditions with jazz, soul, salsa, afro-beat, funk and reggae, her compositions and arrangements are a living example of differences coming together to enrich one another and create something beautiful.
Her powerful, intense and warm voice earned her "Best Voice of Melbourne" award in 2009 and her message of unity and integration honoured her with the International Federation of Peace's 2016 "Peace Award".
Earlier this year, iaki launched her EP " Yo Soy" (I am) at Bird's Basement and was nominated from Music Victoria Awards as best Intercultural Act 2019.
"Listening to iaki sing, it is essay to appreciate her multi faceted voice which is comfortable in all
sort of songs" – Essentially Pop- United Kingdom
ANNEMARIE SHARRY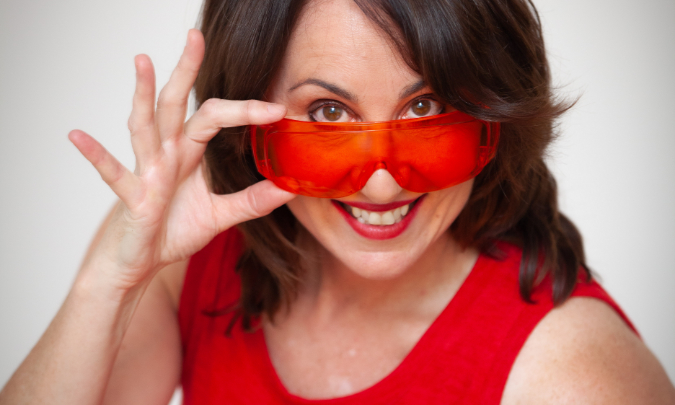 Click for Full BIO
A graduate of the Victorian College Of The Arts, and recipient of the Mabel Kent Singing Scholarship, Annemarie has worked for many years, as both a vocal soloist and choral educator.
As co-founder and Musical Director of Melbourne based
SOUTH OF THE RIVER CHOIR, she led the choir to the finals of
the ABC Classic FM Choir of the Year Awards in 2006. This dynamic community choir explores the music and rhythms of
Africa, traditional African American gospel and original Australian
compositions, through workshops and festivals.
As Director of ACAPPELLAWORKS, Annemarie has been
influential in developing choirs in the workplace. Her vocal programs have been adopted by a number of organisations including Flight Centre, The Department of Human Services and World Vision Australia.
Annemarie has been a member of two premier and award winning Australian a cappella ensembles: AKASA and COCOS LUNCH. She continues to sing regularly with her own jazz quartet and as a featured soloist in the cutting edge Opera company, Emotionworks.
CHRIS BLAIN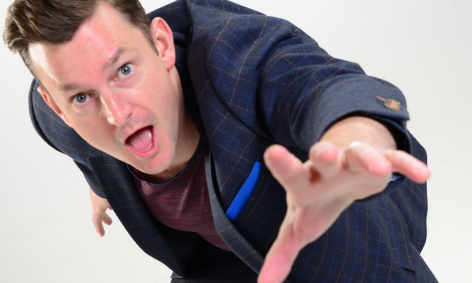 Click for Full BIO
Chris has been writing, producing, managing and performing in the music industry for over fifteen years, and has a wealth of knowledge of the artistic, technical and business sides of the industry.
Chris' a cappella man-band SUADE performed for nearly twenty years, touring extensively, both locally and internationally. They produced four albums – the latest self-produced by Chris and his brother Loz.
Chris works with MusoMagic, running youth leadership and development programs throughout indigenous communities in Australia, and runs music programs for Red Dust Roel Models. He's also the musical director of "Men In Suits", runs Melbourne's "With One Voice" choir, and was a co-founder and director of Vocal Australia – Australia's a cappella singing hub.
He's also the director of Melbourne Singing Events, and Keynotes Team Singing – ventures aimed at bringing communities together through song – and a registered civil marriage celebrant to round things off!
SCHEDULE
Please note: This schedule may change slightly in the lead-up to the event. We will keep you informed as quickly as possible. 
FRIDAY 4 NOVEMBER
From ​17:00
: Arrive, registration
​18:00: Light meal
​18:30: Welcome, introduction, team MUSIC TRIVIA
​21:00: Firepit Sing-a-long
SATURDAY 5 NOVEMBER
​07:30: Breakfast (Hot food from 08:00)
08:30: Morning Activities (Basic Yoga)
​09:30: CHRIS BLAIN (warm up and intro)
​10:30: Morning Tea
​11:00: WORKSHOP 1: IAKI VALLEJO
​12:30: Lunch
​13:30: WORKSHOP  2: KYM DILLON
​15:00: Afternoon Tea
​15:30: EMILY WALTER (Drumming Workshop)
17:00: WORKSHOP 3: TBC
18:30: CHRIS BLAIN (daily recap)
​19:00: Dinner
​20:00: Firepit Sing-a-long
SUNDAY 6 NOVEMBER
07:30: Breakfast (Hot food from 08:00)
09:30: (Drumming Workshop)
10:30: CHRIS BLAIN (warm up and intro)
11:30: Morning Tea
12:00: WORKSHOP 4: TBC
13:30: Lunch
14:30: WORKSHOP 5: TBC
16:00: CHRIS BLAIN (Recap, Farewell)
16:30: Depart
The accommodation provided onsite is camp style living –  3 to 4 people per room, most of them large rooms that could take 6 to 10 people. You must provide your own bedding and bring a towel. There is a communal bathroom located on each floor. 
If you prefer something a little more luxurious, here are some other options for accommodation within 10km of the site:
If you like singing in a friendly environment, this is the event to come to. Great teachers, great group, a fun weekend! 
I can't think of a better way to discover how much fun singing is – even if you've never sung before. If you think you can't sing but wish you could, this is the perfect place to start exploring. 
A fabulous weekend for those who love to sing in company with others. Simple but perfectly adequate accommodation, sessions presented by top choir leaders, the chance to sing around the fire pit into the wee small hours, lots of good company. 
It was a challenging and fun exploration of so many different types of music – it was so amazing what we were able to achieve and it really fired up my passion to do more.