SINGING WORKSHOPS
SING WITH AUSTRALIA'S BEST MUSICAL DIRECTORS
During the day we meet in the hall for a variety of singing workshops. Different styles, genres, and different leaders. The sessions have an emphasis on beautiful harmony, spine-tingling moments, and heart-warming connection.
A feast for the ears, a fizz for the brain, and a tonic for the soul!
DETAILS
The 2023 Spring Mountain Fest is an investment in mind, body and spirit. It's a commitment to deep connection with yourself, your community and the beautiful surrounding nature. Stay home and scroll through Netflix again, or come up the mountain and discover what your soul really needs.
This is a great chance to reconnect with your voice, your heart and your community after a tough couple of years.
WHAT: Feed your soul some fabulous music, meet some other local singers, and enjoy the clean Mt Evelyn air.
WHEN: Friday 10 – Sunday 12 November 2023
WHERE: Mt Evelyn Recreation Camp
TICKET INCLUDES:
ACCOMMODATION (2 nights), ALL MEALS, PRESENTERS and ACTIVITIES!
VENUE LOCATION
 * Make sure you take the path to your right, just before you enter the football oval *
A weekend singing camp with music trivia, singing workshops and an awesome fire pit singalong. There are also some other activities including morning yoga and drumming circles. It is the perfect weekend if you love singing and music! 
FIREPIT SINGALONGS
CONTRIBUTE A SONG TO THE FIREPIT ORCHESTRA!
Rug up, grab your guitar, and come join the cacophony of musical delights at our under-cover, all-weather firepit. Contribue a solo, join in on a well-known chorus, shake a tambourine, or just bask in the glow of the wonderful atmosphere.
The Winter Mountain Fest was two days of pure joy! Singing was always important to me, but this event showed me how long such a joyful experience could last – it was quite eye opening.
TEAM MUSIC TRIVIA
MEET SOME AWESOME PEOPLE!
Friday night starts with a light dinner, a casual drink, and some team music trivia. Whether you are a trivia buff, or merely contribute a question or two, music trivia ensures you get to meet some terrific people, spark some great stories, and make some life-long connections.
A safe and welcoming environment for all levels of singer, a great variety of talented presenters, with the added bonus of a music trivia quiz and firepit singalongs in the evenings. 
DRUM CIRCLES
TAKE OUT ALL YOUR FRUSTRATION ON A DRUM!
Feel the power of three dozen city folk bashing out their year's angsts on some animal skins in the name of art! It's an incredible feeling to say the least!
The Mountain Fest feeds your soul by making music, meeting great people and having lots of fun. Very inclusive. The afterglow lasts longer than the smoke in your clothes!
To sing with a group of people from all walks of life in a safe and comfortable environment was terrific. The beautiful harmonies that each instructor teased out of the group brought goosebumps upon goosebumps. The happiness instilled in me through this experience has lingered for weeks.
My life was changed forever at Mountain Fest; I stumbled upon it looking to sing with others and found gold. This weekend at the very least will expand your horizons both musically and socially and might just change your life; do it! 
  A great opportunity to share singing and moving in harmony. A opportunity to learn a variety of different vocal styles A great place to meet like- minded people. 
A great balance of singing, learning, playing and getting to know other music lovers. Chris and the team were professional in their approach and made sure everyone was included and had a good time. Thanks so much for a fantastic event. 
ALEX MORRIS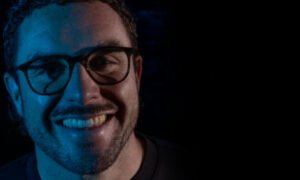 Click for Full BIO
Alex completed a Bachelor of Music (Composition) at the University of Western Australia in An accomplished composer, arranger and choral director Alex is in demand around the world as a vocal coach teaching classes and running workshops with regular appearances as faculty at the Barbershop Harmony Society Harmony University. In 2022 Alex was inducted into the Barbershop Harmony Australia Hall of Fame.
Alex is the former Music Director of Vocal Evolution, leading them to three Barbershop Harmony Australia gold medals as well as Music Director with Geelong Harmony Chorus (Sweet Adelines Australia) and Shania Choir.
Alex is currently the Music Director of shOUT Youth Chorus and the cult choir sensation The Shanties Choir who regularly tour Victoria and further abroad.
Performing regularly as Bae Marie, Alex has used queer performance art to develop interactive experiences for children and adults alike. Alex has made a name for himself as a DJ spinning high energy sets with a presence behind the decks to match. In December 2021 Alex launched Sunday School which is a monthly performance platform for emerging queer DJs in Naarm.
He has a passion for education and loves nothing more than to share the joy of music.
EMILY WALTER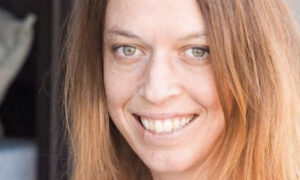 Click for Full BIO
Emily Walter has over 15 years of experience in facilitating small and large groups of young and old through retreats, camps and leadership training days. Her passion for percussion was born when she discovered and joined a drumming group in Balnarring and was blown away by its ability to draw people out and lift up a group of relative strangers; she witnessed a higher connection built through rhythm in the moment and the transformative experience of self expression both on a personal and community level.
Emily eventually found herself on a drumming tour in West Africa where she and a group of other enthusiastic percussionists were trained by drumming and dance masters and lead to a place of complete awe and appreciation of the incredible power of rhythm in community.
STEPH PAYNE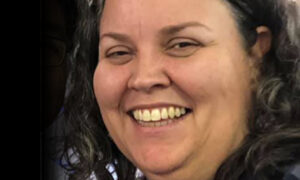 Click for Full BIO
Steph is a soulful singer, community choir director, singing and ukulele teacher, stage manager and improvised lighting operator from Melbourne, Australia. One third of the gorgeous folk trio Paisley & Plaid, Steph writes songs, sings and plays ukulele and various percussive and folky stringed instruments.
Steph's business, Unstrung Music, is bursting into action with a few fantastic projects. Plenty of ukulele small group classes at the Wyndham Arts Incubator. Several special events like the Park Lounge Choir and Tuesdaylele are keeping her busy. There are pop ups in the Wyndham Red Arcade project,  a few new ensembles including classical ukulele, beginners jams, ukulele technique class and Wyndukes ukestra and you are welcome to get involved.
Steph directs Willin Wimmin Choir in Williamstown, who celebrated their 25th Anniversary in 2016. They welcome new members of all experience levels. She also works with the With One Voice inclusive choir network, running two choirs in Wyndham and Hobson's Bay.
Steph is currently one of the artists in the Wyndham Arts Incubator and she has done a Wyndham Art Spaces Residency project in Werribee. The Finding Werribee's Songs project saw Steph writing songs based on Werribee's history. She ran public workshops and is involving the community in the research, devising and performance stages of the project.
VICKY JACOBS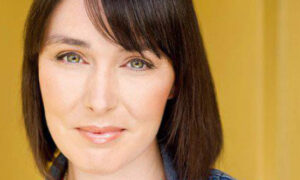 Click for Full BIO
Vicky Jacobs has developed a reputation for her ability to get anyone singing at their best – from Australia's top music theatre stars to the most nervous new singers.
Vicky has been Associate Musical Director on some of this country's biggest musicals including 'Hairspray', 'Moulin Rouge', 'Come From Away', 'Beautiful: The Carole King Musical', 'Jersey Boys', 'Xanadu' and 'Singin' in the Rain'.
As well as music theatre, Vicky loves working with choirs. Vicky is the founder and director of Glee Club, Melbourne's original singalong choir. Glee Club hosts regular singalong events around Victoria and Tasmania and also runs weekly choirs, online singing sessions and now there's even a Glee Club for Kids.
This year Vicky was thrilled to host Choir Party which brought together 7 choirs at MPavilion in the heart of Melbourne. In 2022 Vicky was Musical Director on 'The Heartbreak Choir' for Melbourne Theatre Company for which she received a Green Room Award nomination. She hosted the Big Sing Bonfire in Hobart for Festival of Voices and was adjudicator for Royal South Street Eisteddfod.
Vicky writes and arranges choral music which you can find at www.sheetmusicplus.com and The Australian Music Vault Choir Project.
Vicky is proud to be part of the team that developed the Number 1 Vocal Warm Up app for smartphone, Warm Me Up which you can download on iPhone or Android.
VALANGA KHOZA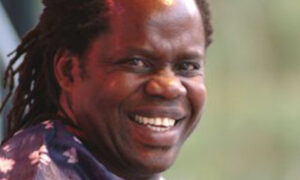 Click for Full BIO
VALANGA KHOZA is a consummate storyteller and musician, shaping tales of his life into captivating presentations. Valanga was born in the Limpopo Province of South Africa. He grew up in a traditional setting surrounded by lively singing, drumming and dancing. The Limpopo area is rich in traditional healers, orators and storytellers, highly respected throughout Africa. These were his neighbours. Their nightly ceremonies carried songs and rhythms passed down through thousands of years. Valanga carries these influences through his songs and storytelling. He is also influenced by his travels throughout the world which were driven by his struggle against racism and his fight for freedom of the black people in South Africa.
ANDREA KHOZA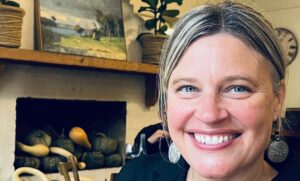 Click for Full BIO
Andrea Khoza is a singer, songwriter, music teacher and choir director. Her passion for music, community and education is what led her to Woodleigh School, where she is the Deputy Head of Penbank Campus. Valuing the link between music and wellbeing, Andrea works with children and adults to create and collaborate, using musical experiences to connect and unify. 
Andrea co-founded the all female vocal quartet, Akasa, who have recorded three successful albums, two of which won the Contemporary Acappella Recording Awards in the USA for Best World/Folk Album. She has conducted mass choirs around the country and facilitated workshops at festivals and schools around Australia and the Pacific. Over the past 15 years she has run two community choirs. – One World Voices Frankston and Hampton. 
Since 1996, Andrea and Valanga Khoza have been creating music together in Australia and beyond. They have been hosting annual music and cultural tours to the Limpopo Province of South Africa since 2001, educating and sharing the experience with 100's of Australians who share the love and connection of group singing, community and culture.
CHRIS BLAIN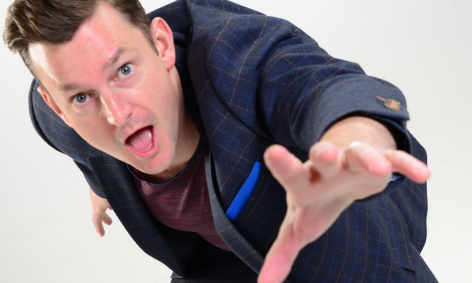 Click for Full BIO
Chris is passionate about building communities through music. He is the director of Melbourne Singing Events, and runs the Mountain Fest events with Alan Stephens.
He currently works with Creativity Australia, managing 30 inclusive community choirs around Australia through the With One Voice network, and is the conductor of the With One Voice Whitehorse.
He is also the musical director of Men In Suits – specialising in uninvited appearances in unexpected places at unscheduled times singing inappropriate songs to unsuspecting audiences. Chris composes and arranges the vast majority of their repertoire.
Chris spent nearly twenty years running Suade – a contemporary a cappella man-band that performed all around the world.
He also worked as the operations manager at MusoMagic, running music, songwriting, and music video workshops in indigenous communities throughout Australia.
He also founded Vocal Australia, Australia's contemporary a cappella hub that runs the Get Vocal festival, and the AUSACA Australian Contemporary A Cappella Awards.
He's a civil marriage celebrant, and has dabbled in teaching, composing, arranging, production, graphic design, and web design to stay sane.
SCHEDULE
Please note: This schedule may change slightly in the lead-up to the event. We will keep you informed as quickly as possible. 
FRIDAY 10 NOVEMBER
From 17:00: Arrive, registration
​18:00: Light meal
​18:30: Welcome, introduction, team MUSIC TRIVIA
​21:00: Firepit Sing-a-long
SATURDAY 11 NOVEMBER
​07:30: Breakfast (Hot food from 08:00)
08:30: Morning Yoga
​09:30: WORKSHOP 1: CHRIS BLAIN
​10:30: Morning Tea
​11:00: KALIMBA / DRUMMING
​12:30: Lunch
​13:30: WORKSHOP 2: ALEX MORRIS
​15:00: Afternoon Tea
​15:30: KALIMBA / DRUMMING
17:30: WORKSHOP 3: ANDREA and VALANGA KHOZA
​19:00: Dinner
​20:00: Firepit Sing-a-long
SUNDAY 12 NOVEMBER
07:30: Breakfast (Hot food from 08:00)
08:30: Morning Yoga
09:30: WORKSHOP 4: DRUMMING (EMILY WALTER)
11:00: Morning Tea
11:30: WORKSHOP 5: STEPH PAYNE
13:30: Lunch
14:30: WORKSHOP 6: VICKY JACOBS
16:00: Recap, Farewell
16:30: Depart
The accommodation provided onsite is camp style living –  3 to 4 people per room, most of them large rooms that could take 6 to 10 people. You must provide your own bedding and bring a towel. There is a communal bathroom located on each floor. 
If you prefer something a little more luxurious, here are some other options for accommodation within 10km of the site:
Econolodge Lilydale
(~$171 per night)
If you like singing in a friendly environment, this is the event to come to. Great teachers, great group, a fun weekend! 
I can't think of a better way to discover how much fun singing is – even if you've never sung before. If you think you can't sing but wish you could, this is the perfect place to start exploring. 
A fabulous weekend for those who love to sing in company with others. Simple but perfectly adequate accommodation, sessions presented by top choir leaders, the chance to sing around the fire pit into the wee small hours, lots of good company. 
It was a challenging and fun exploration of so many different types of music – it was so amazing what we were able to achieve and it really fired up my passion to do more.